Jar Jar Binks Actor Contemplated Suicide After Star Wars Backlash
The actor who gave life to Jar Jar Binks says he thought seriously about ending his own life over backlash against the animated character in the "Star Wars" prequel "The Phantom Menace."
Ahmed Best tweeted a photo yesterday of himself and his son, standing on a bridge. Best wrote in the caption it's the place where he almost ended his life.
20 years next year I faced a media backlash that still affects my career today. This was the place I almost ended my life. It's still hard to talk about. I survived and now this little guy is my gift for survival. Would this be a good story for my solo show? Lemme know. pic.twitter.com/NvVnImoJ7N

— Ahmed BEst (@ahmedbest) July 3, 2018
The goofy alien (Jar Jar was based on the animated character Goofy) drew the ire of Star Wars fans that were disappointed by the first installment of the prequel trilogy. The comic relief character was used in The Phantom Menace and to a less degree Attack of the Clones.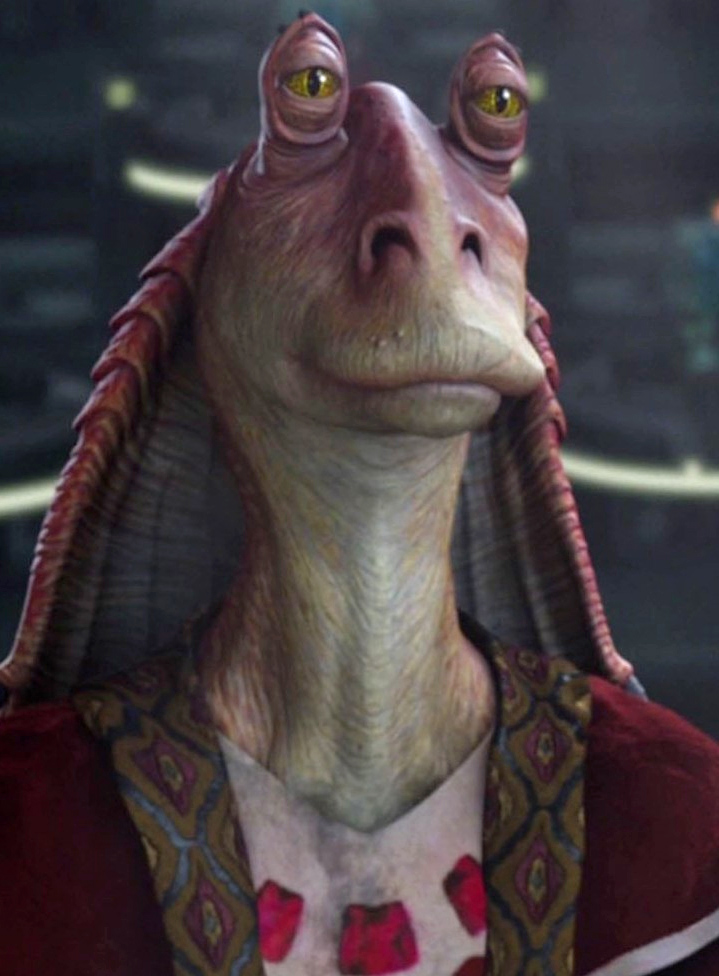 Die-hard fans were also not happy about Star Wars: The Last Jedi. The director of that film tweeted some love for Best.
Lots of love to you Ahmed. I think there are many of us who'd get quite alot from hearing your story.

— Rian Johnson (@rianjohnson) July 3, 2018
Other Star Wars staples also chimed in.
.@ahmedbest you have always been a wonderful person and I think your story needs to be heard and people are ready to hear it. Opening up publicly would be an inspiration to many.

— Peter Mayhew (@TheWookieeRoars) July 4, 2018
I LOVED Jar Jar Binks. I know I'll get raked over the coals for saying that but I just will never understand the harshness of people's dislike of him. I do character work. He is a GREAT character! Okay. Go ahead. Shoot. Gimme all ya got—but you'll never make me change my mind. https://t.co/RHhhXUlU5C

— Frank Oz (@TheFrankOzJam) July 4, 2018