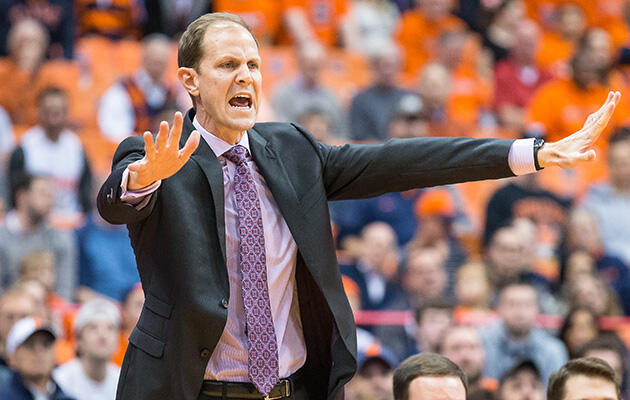 Photo: Getty Images
UPDATE: The University of Washington officially announced that they have hired Mike Hopkins as the new men's basketball head coach.
Syracuse basketball assistant coach Mike Hopkins is leaving SU for the head coaching position at Washington, according to CBS Sports' Jon Rothstein and ESPN's Jeff Goodman.
Hopkins, an SU alum, has been an assistant coach with the program since 1995. In June 2015, Syracuse University Chancellor Kent Syverud assigned Hop the "Head Coach Designate" title, formalizing Hopkins as the successor to follow Jim Boeheim as the Orange's head coach. It was later announced that Boeheim would retire after the 2017-2018 season, however Boeheim has since hinted that those plans are not set in stone.